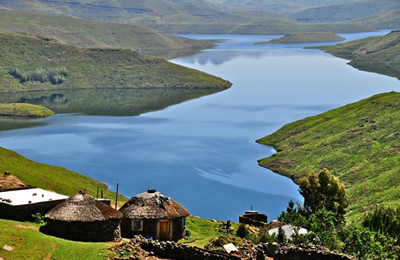 Maseru is an ideal base from which to explore the western region of Lesotho with its magnificent scenery, rich history, culture and craft. One phenomenon area in Maseru is Mohale Dam, situated 91km from Maseru.
It is a south west of Katse Dam and almost doubles the water supply to South Africa through an inter-connecting tunnel into the Katse reservoir.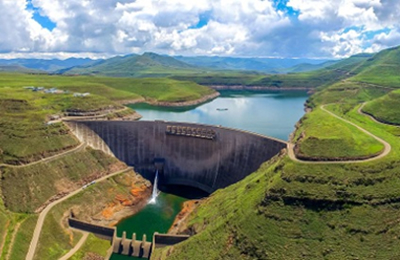 Katse Dam, in the Lesotho Highlands, is one of the most spectacular water features in the country. It is located on the Malibamat'so River; this dam was completed in 1997 and is central to the Lesotho Highlands Water Project. The dam is second in size in Africa to Ghana's lake Volta and Akosombo Dam. The wall is 185m high, 700m long and contains 92 000 cubic metres of concrete.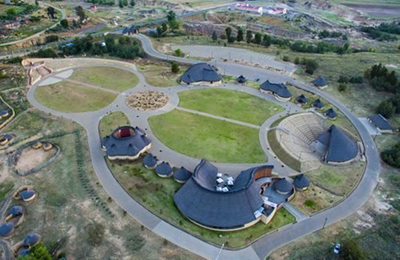 Thaba-Bosiu, the most important historical site in Lesotho, includes why this monument is sacred to the Basotho Nation. The name means "mountain at night". According to legend, what was a hill in the daytime became a mountain at night. Thaba-Bosiu is an important historical site — the survival of the Basotho as a nation in the 19th century depended on Moshoesoe's ability to defend his capital, and Thaba-Bosiu was never taken. Energetic tourists will enjoy climbing the trail to the summit of the hill. Nearby, three stones mark the entrance to Moshoeshoe's compound.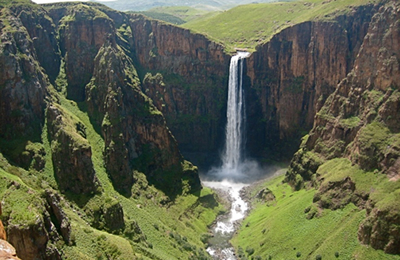 Maletsunyane Falls, single cataract on a tributary of the Orange River in Lesotho, 75 miles (121 km) southeast of Maseru. With a drop of 630 feet (192 metres), it is one of the world's highest waterfalls and is important to Lesotho as a tourist attraction.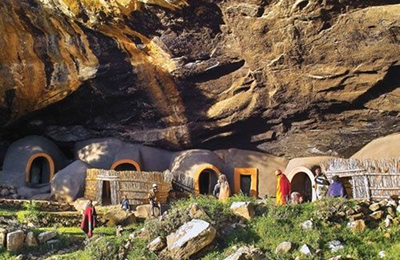 The Ha Kome Cave Village is situated at Pulane area in Berea district. The caves were a hideout for the Basia and one Bataung clans during the Lifaqane Wars and cannibalism. The cave is still inhabited by their descendants to this day. There are also faded San paintings in the cave which indicates that the San also occupied the cave some time prior to their arrival albeit briefly.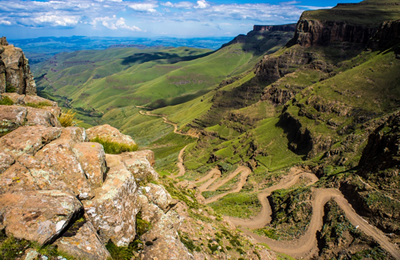 The Sani pass is clearly the most famous mountain pass between Lesotho and South Africa. It's an extremely impressive road that is solidly steep and drops a lot of elevation in a very short time.